GHS Band
Gardena High School Band
Award-winning! Largest Band at LAUSD Championships!
Plays at football & basketball games, pep rallies, parades, competitions, assemblies.
Spring Drumline - 4-time State Champions, 25 top-3 trophies
Concert Band - Excellent rating 2015, featured at Spring Concert in May
Musical Pit Band - plays live music at school Spring Musicals
Music Classes - Beginning Band, Advanced Band, Guard (flags), Choir
Congratulations GHS Drumline!
DAC Division 1 Champions!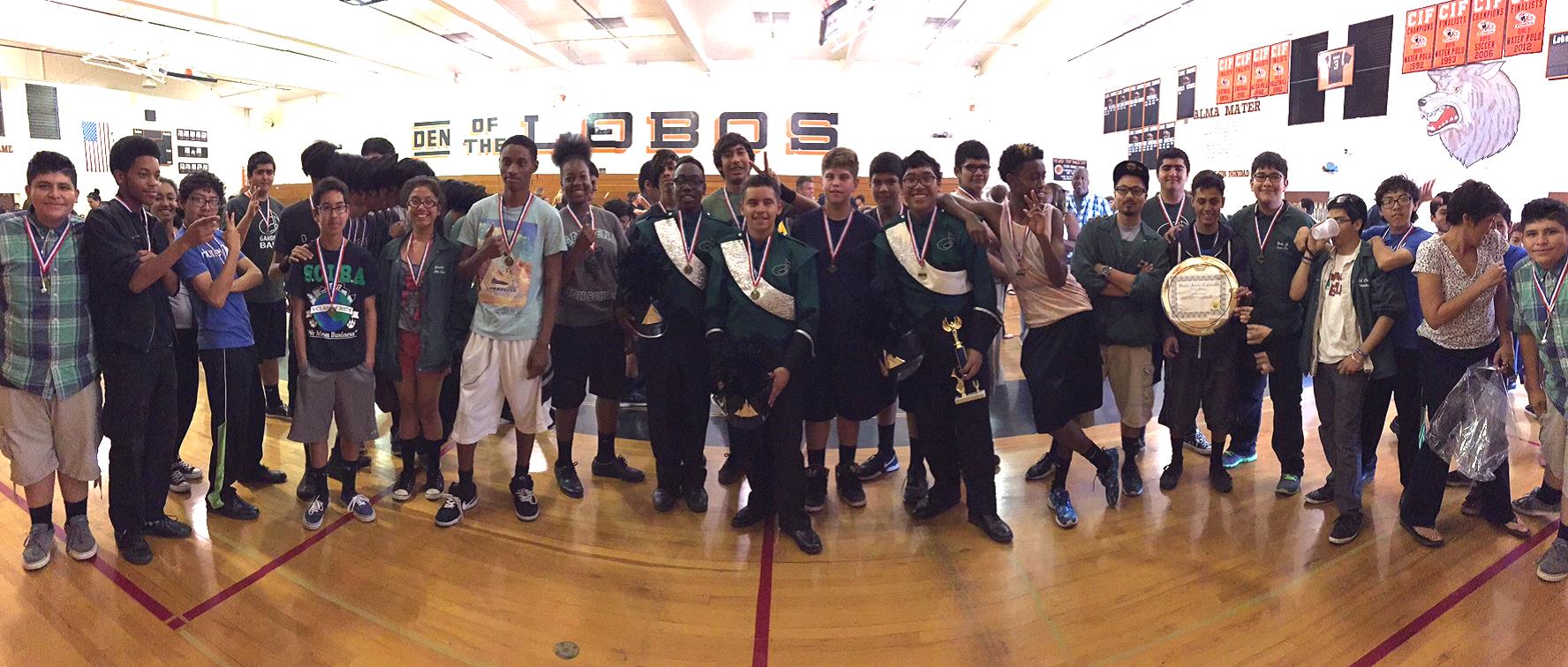 The Perfect Season…
• 1st Place at all 5 competitions this Season
• Awarded "Sweepstakes
High Score" for Quarter, Semis, and Finals
scores combined (280.45) - Gold Drumhead
• Awarded medals for highest score in May (96.45)

Go Panthers!